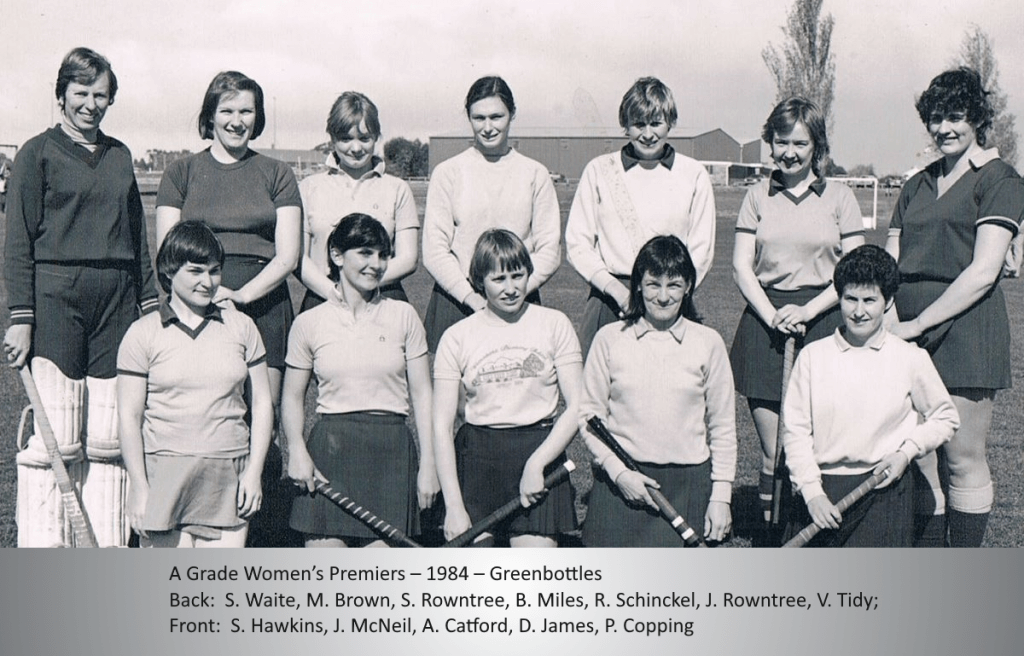 Sue Waite
1948 – 2020
Life Member
Naracoorte & District Hockey Association
It is with great sadness that we acknowledge the passing of Sue Waite, Life Member of Naracoorte & District Hockey Association.
Sue was the first president of the newly combined Naracoorte & District Hockey Association, 1981-82, and was awarded a Life Membership in 1988.
Sue was a tireless volunteer and was heavily involved in the hockey association from well before the amalgamation of the Men's and Women's associations, through the building of the original clubrooms in 1984 and supporting the NDHA in its bid for a grant to install a synthetic surface in 2018.
Our deepest condolences to Neville, Mary, Michael and family.
May Sue finally be at peace.
---
Excerpt from "Hockey honour for Sue Waite"
The Naracoorte Herald, 1988
[Life membership] was a fitting reward for the woman who has been a familiar figure, for so many years, as a player, umpire, administrator – and just plain hard worker, planting fields, watering them, painting the clubrooms, etc.
Sue Waite started playing hockey in Naracoorte in 1965 as a teenager after returning home from boarding school. She played here for only two years and then went away to work, but returned in 1973 and, with Meredith Kidman, reformed the Greenbottles women's team which had been in recess for some time.
Administratively, she was involved in some capacity every year and was president of women's hockey for several years – as well as always being one of those who could be relied on to turn out for working bees and to take on extra duties.
She was one of the nucleus of people who could see the benefits of bringing together the eight women's teams and 2 1/2 men's teams in one association.
Mrs Waite remembers it as "the most exciting time in local hockey" and was delighted when, after two years of negotiations, the joint association was formed and the men and women paid more attention to developing junior players and to addressing the need for a "hockey house" in the Sports Centre.
Naracoorte and District Hockey Association was born in March 1981 and Mrs Waite was the inaugural president for two years. In the first season, the Lucindale, Redlegs, Greenbottles and Dartmoor clubs each had four teams – in A men, A and B women and C grade mixed grades.
Asked what has been most satisfying in local hockey, Mrs Waite said she was pleased to see so many junior players selected in State teams in recent years.
She was also pleased to see Kingston and Penola, and later Padthaway, enter teams in the Naracoorte association competition; and the keen reception that local players had given to skills coaches from Adelaide visiting here.
Mrs Waite has been an office bearer in the association since 1981, including, in recent years, membership of the grounds committee and publicity officer for five years.
Sue was nominated for Life Membership of the Association by president Scott Davidson and Geoff Reseigh, a past secretary. Scott presented Sue with a membership badge and John Smith presented the Certificate.
Although she's now planning to hand over the reins of the secretaryship and to retire as publicity officer, she hopes to concentrate next year on helping the under 13 and under 15 players and on umpiring hockey.