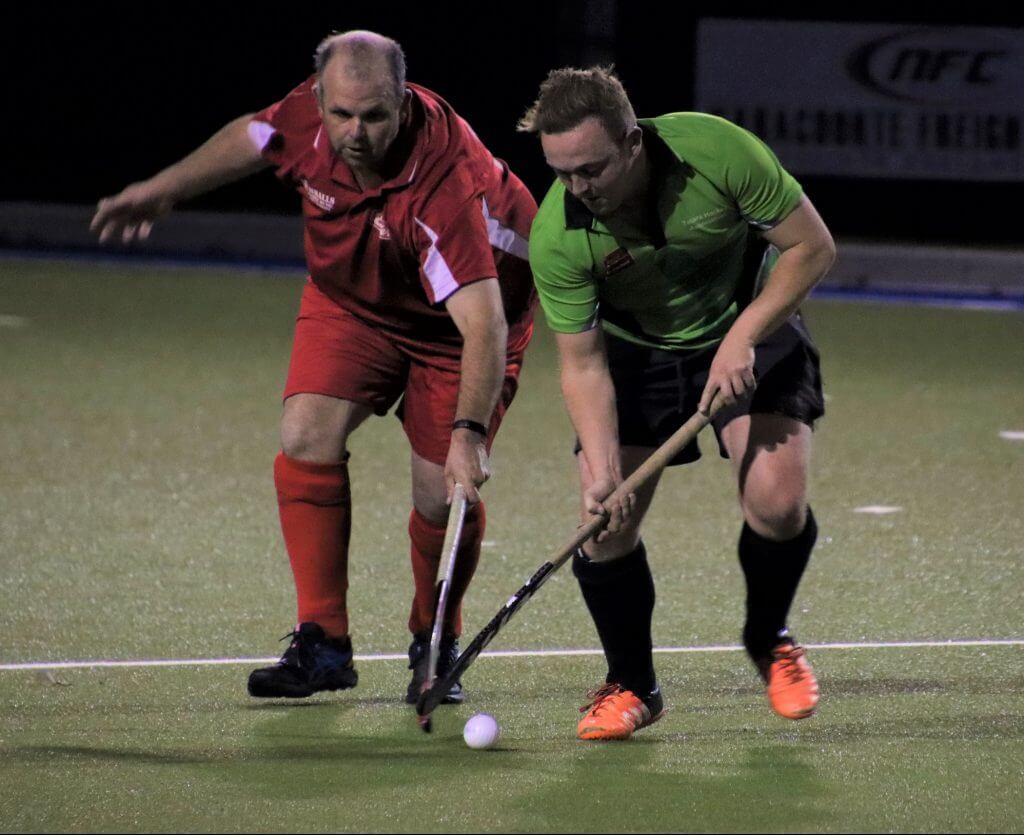 Round 8 – Season 2021
With full teams on the field, the play was fast and utilised all the space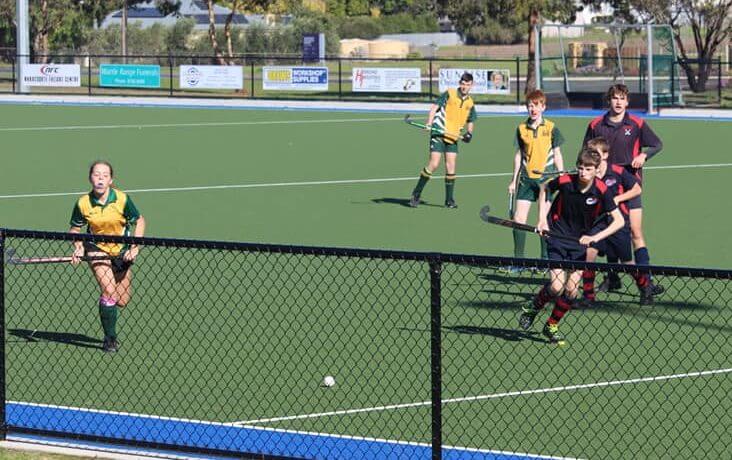 Tatiara vs Redlegs – Women
The frosty Friday night began to take form as the little Hooked into Hockey mini's came off the pitch, still with smiles all round & energy to boot. The first game of the night saw Redlegs and a low number of Tatiara players (8 for a bit until a late player arrived). Playing a couple of players short highlighted their need to grid out their play well. Knowing Redlegs had plenty of young legs to keep an eye on.
The first quarter saw Tatiara work up into a penalty corner which was successful by Holly Pietsch. Amanda Edwards in Redlegs goals was having a hoot of a time, her jovial laugh was clear all over the pitch. Kelly Gale from Redlegs was working hard to fend off Abbey Martin & Taya Woodall's offensive plays. Leaving the 1st quarter at 1-0.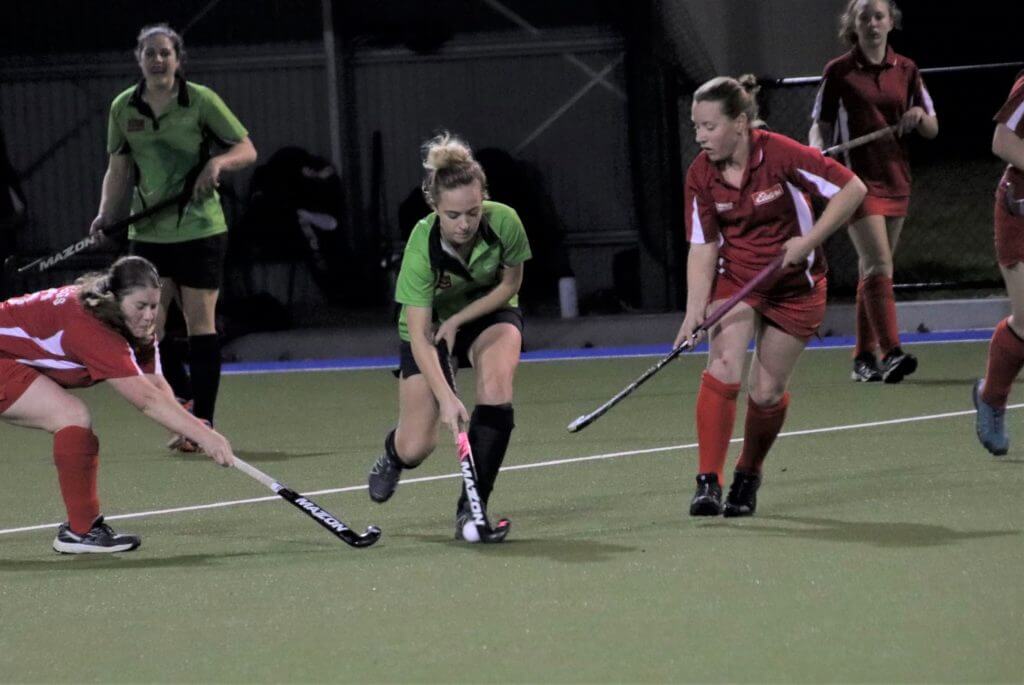 The 2nd quarter took pace with a strong play up the field finished off by Indi Woodall's goal. Tatiara's Elfie Williams was hot on Redlegs defensive attacks causing repeated circle entries, and an unsuccessful penalty corner play. Redlegs young birthday girl Grace Gale was striding forward for Redlegs and playing a neat game, but Pinky Llewellyn & old girl Clarry Martin (T) were quick in defence to stop her strong plays.
As the game powered into the 3rd quarter, 2 consecutive penalty corners ended in Amy Hunt scoring 2 goals. Redlegs could not get past Tatiara's strong defence, who were working well to feed their strikers. A beautiful deflect goal by Abbey Martin was achieved through some great team play from Taya Woodall which lead to Amy Hunt's power hit onto Abbey's angled stick.
The score was 5-0 going into the 4th and Redlegs were making use of Amanda Edward's quick feet in the goals and some strong defensive hits to get into attack. Redlegs had some great team play runs down the pitch through Samantha Edwards and Grace Gale. Abbey Martin pushed across the face of the goals towards the corner of the goals past Redlegs goalie, that was stopped by a defenders leg, which caused an unsuccessful penalty stroke. As the game drew towards its end, Tatiara's Abbey Martin received a hit at the 25 yard line and rolled straight into the circle and pounded Tatiara's final (6th) goal for the game.
Other results:
Greenbottles 3 def Kingston/Lucindale 0 – Goal scorers: Nancy Crawshaw 2 (G), Sue Lawrence (G)
Tatiara vs Redlegs – Men
Both teams started off strong and determined. A beautiful set up from Harry Schwarz to Will Krop then onto Dylan Jenkins saw the first goal scored by Tatiara. With full teams on the field, the play was fast and utilized all the space. The speedy and relentless Hamish Verco carried the ball from one end of the field to the other to out manoeuvre Redlegs defence in a crowded goal circle to score Tatiara's second goal.
Good communication between players in both teams made the field sound more like an auction room than a hockey field but encouraged the players into the right place at the right time and resulted in great hockey to watch.
Redlegs got their first short corner and quick reflexes saw Jaali Brennan score their first goal. Brett Rumball and Daniel Kitto playing in the front line were running well and making good position. Great to see Greg Funke make his 2021 debut for Tatiara and made his presence felt.
Tatiara's front line remained strong, but defence by Redlegs Dylan Montgomery and Troy kept the score at a stand still at 1-2 at the end of the first half.
The second half started off scattery. Harry Schwarz summersaulted over his opponent then the ball quickly moved into the goal circle and Greg Funke found his form and the ball bounced off the Redleg's goalie to score a goal for Tatiara.
The game then became all about the Redlegs defence as the Tatiara dominated with some goals in quick succession. Set play off a short corner saw Rowan Longbottom get a text book goal, then a beautiful set up by Danny Verrall saw Dylan Jenkins score again.
Redlegs had some precise passing and a good run to a crowded goal circle where a short corner was called. A good set up saw Dylan Montgomery score and renew the Redlegs fire.
Redlegs back line were then under constant attack by the strong Tatiara forward line.
Tatiara found form, listened to each other and another beautiful team effort saw a set up by Harry Schwarz, to Greg Funke and Dylan Jenkins who seemed to have all the time in the world to score another goal for Tatiara.
Danny Verrall distracted the Redlegs Goalie and quickly passed the ball to Dylan Jenkins to pop his 4th goal for the game. Dylan was reading play well and in the right place at the right time. It was then Danny's turn to convert a short corner into a goal.
Redlegs strength at converting a short corner into a goal saw Jacob Edwards score.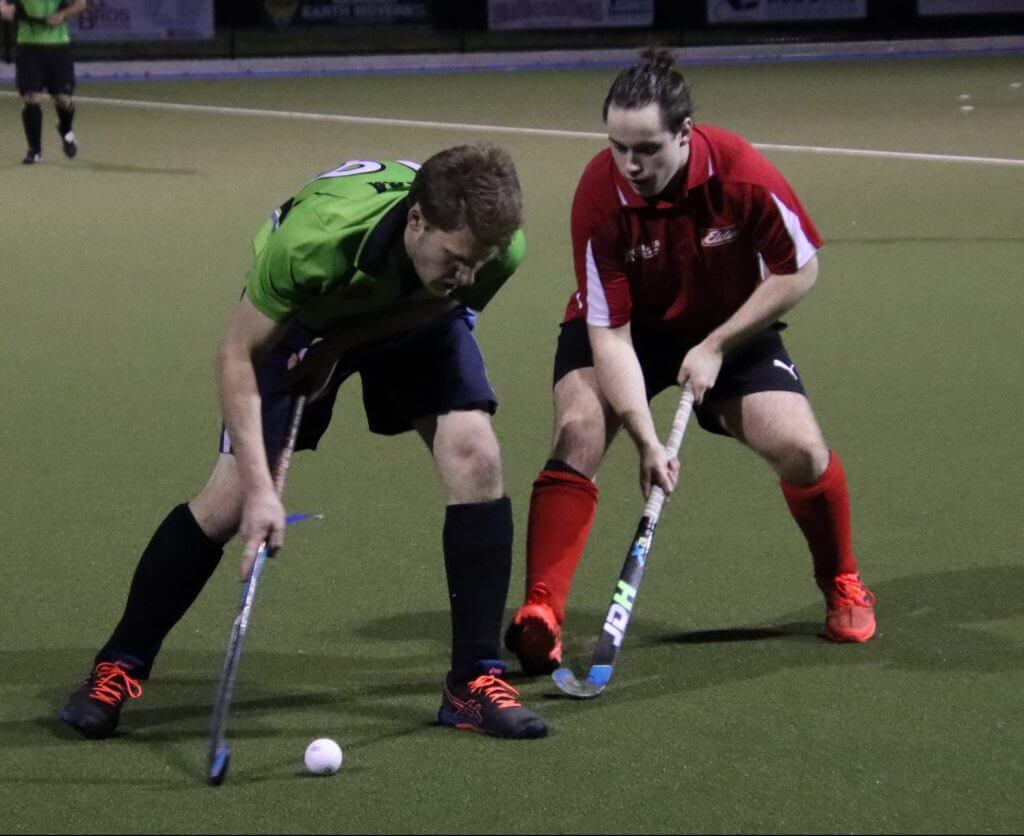 Other results:
Greenbottles 6 def Kingston/Lucindale 0 – Goal scorers: Michael Justin 3 (G), Callum Murray 2 (G), Gavin Boord (G)