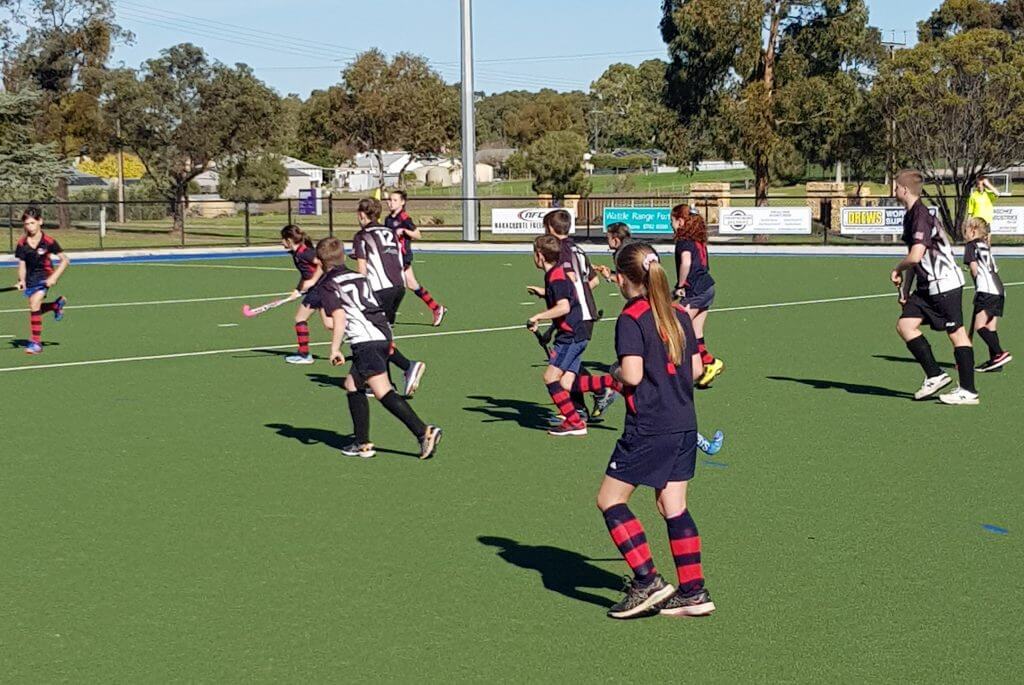 Round 7 – Season 2021
A beautiful day with kids on both teams demonstrating great skills and sportsmanship.
Dartmoor vs Kingston/Lucindale – Under 9
A beautiful morning for Under 9s. Teams were mixed up a little to ensure even numbers and a fun game for all, as Dartmoor numbers were a little low on the day.
It's great to see the weekly improvements on the field, with kids on both teams demonstrating some great ball control and calling for passes. Well done everyone and thank you coaches.
Kingston/Lucindale v Dartmoor – Under 13
K/L and Dartmoor teams lined up for their match on a beautiful sunny day and from the first whistle it looked like both teams were in for a good match.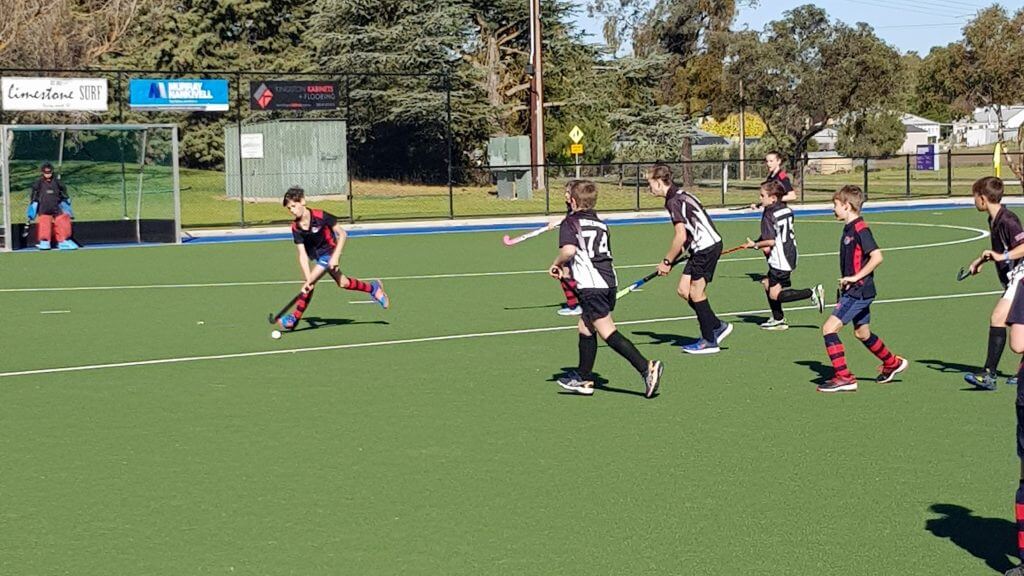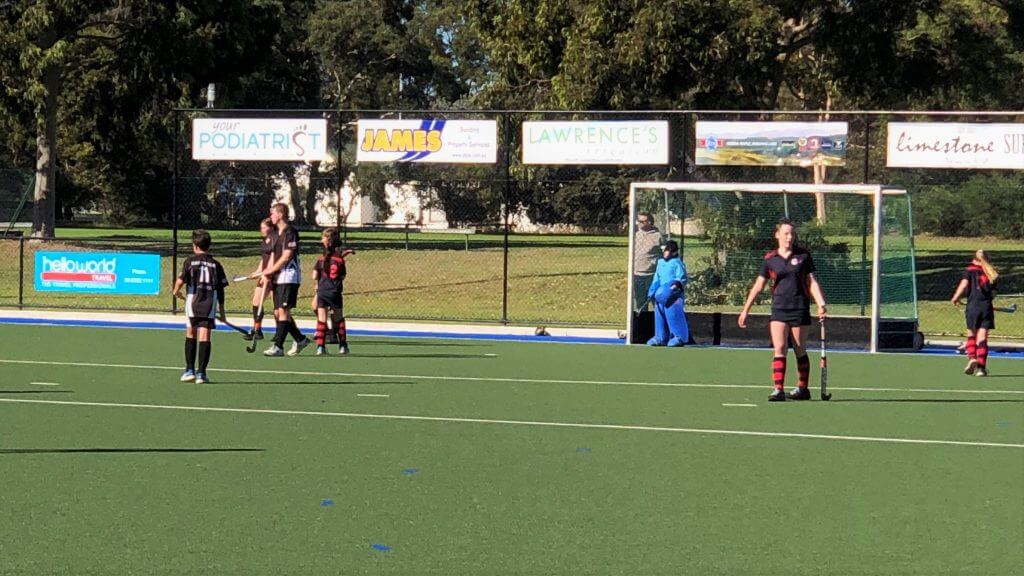 The first half saw some great runs up the slide line from the K/L forwards only to be stopped by the Dartmoor defence. Dartmoor reciprocated with some fast breaks from their forwards and Mason White was able to sneak one past the K/L goalie.
The second half saw a determined K/L team come out and keep the Dartmoor defence on their toes. Bree Ellis was kept busy in the Dartmoor goals. Chris Hille was able sneak one past her evening the scores.
Both teams played extremely well and showed great sportsmanship.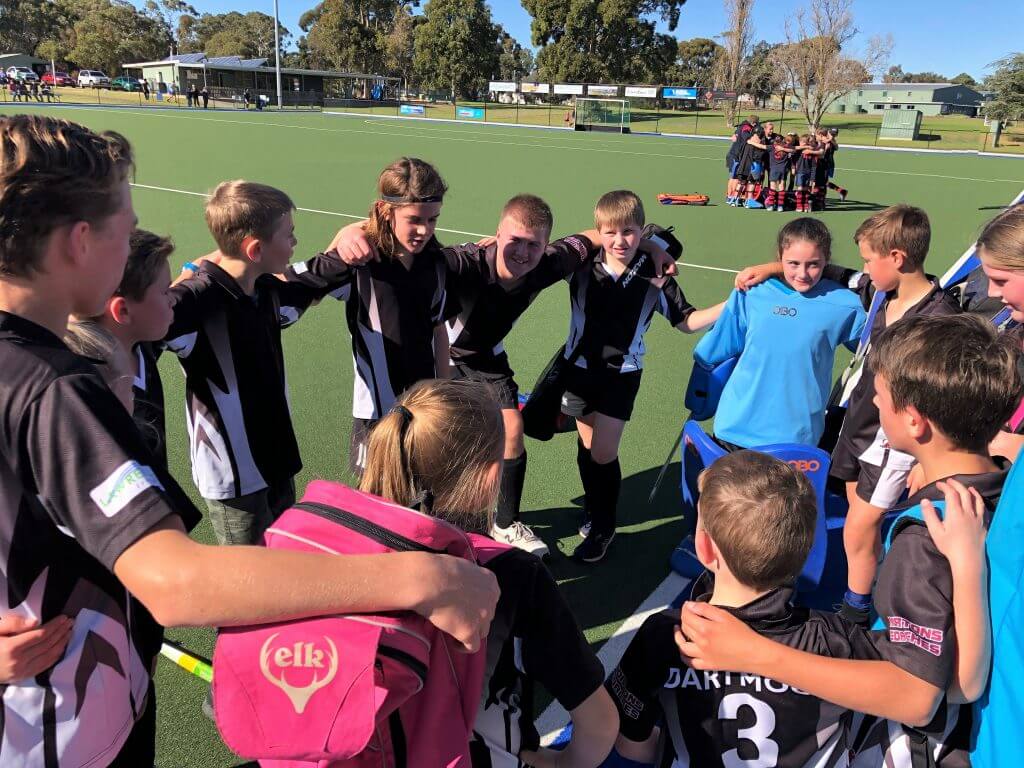 Other results: Greenbottles (1) 3 def Greenbottles (2) 1 – Goal scorers: Toby Drew 2 (G1), Jada Copping (G1), Will Ellis (G2)
Kingston/Lucindale vs Dartmoor – Under 16
The first half of the game was held very tightly with both teams making good use of short passes and strong tackles. Kingston/Lucindale made a couple of great breaks which kept Dartmoor's goalie on her toes.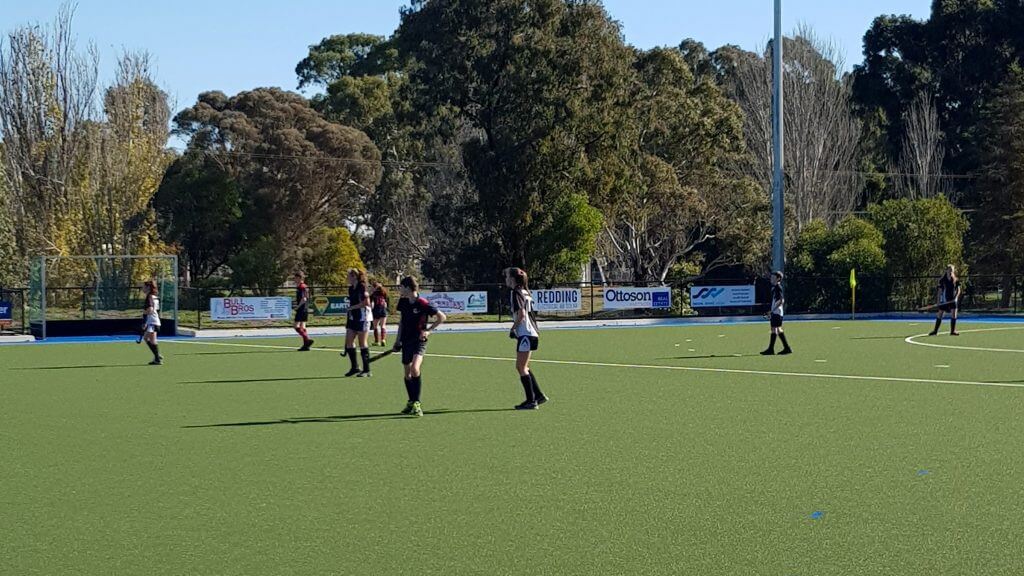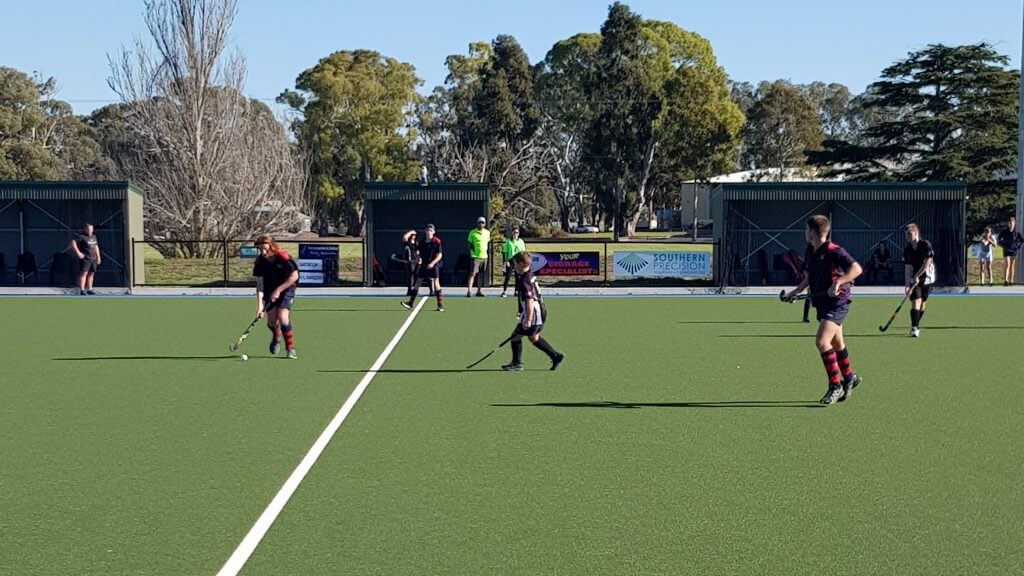 Kingston/Lucindale came out determined in the second half. Dartmoor defence meet them head on. Kingston/Lucindale's Ben Goodridge was able to finally break Dartmoor's defence and score their first goal.
Kingston/Lucindale attack was relentless but Dartmoor dug deep and kept going. Connor Butler was able to bag a goal from a penalty corner and Ella Crocker placed a beautiful shot past the Kingston/Lucindale goalie bringing the score to 2-1.
Connor Butler then came back and scored another goal from a beautiful hit off a penalty corner.
Final score was 3-1 Kingston/Lucindale's way.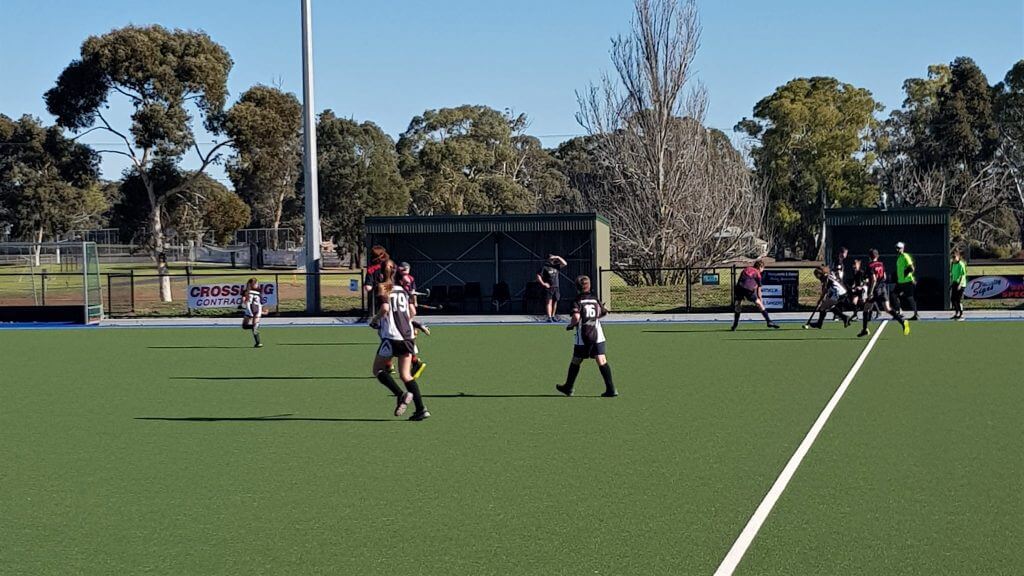 Other results:
Greenbottles 4 def Redlegs 1 – Goal scorers: Tillie Derrington 2 (G), Callum Carruthers-Murray (G), Cameron Taylor (G), Dash Adams (R)
Dartmoor v Greenbottles – Women
After skipping the normal formalities Dartmoor and Greenbottless took to the field ready to play a good game of hockey. If the spectators had paid money to watch they wouldn't have been disappointed, the first quarter had everything, great breaks, super defence and free hits going the full length of the field. It didn't seem to matter what each team did, they couldn't break through the defence.
A quick break saw Greens come back with determination and nothing was going to stand in their way, except the Dartmoor wall of defence. With each Greenbottles charge Tash, Geet and Gayle stood true and fed the ball back to the Dartmoor forwards.
After half time it seemed that no one could break through, Sarah Fry tried her hardest for Greenbottles and Sophie Waters' well placed stick stopped dead any Dartmoor attacks.
The 4th quarter saw Dartmoor put pressure on the Greenbottles goalie early, only to have Nancy intercept a Dartmoor pass and take it down the field where Sarah was able to slip one past the Dartmoor defence.
A few late charges from Dartmoor saw Greens on the backfoot, but alas they couldn't break through.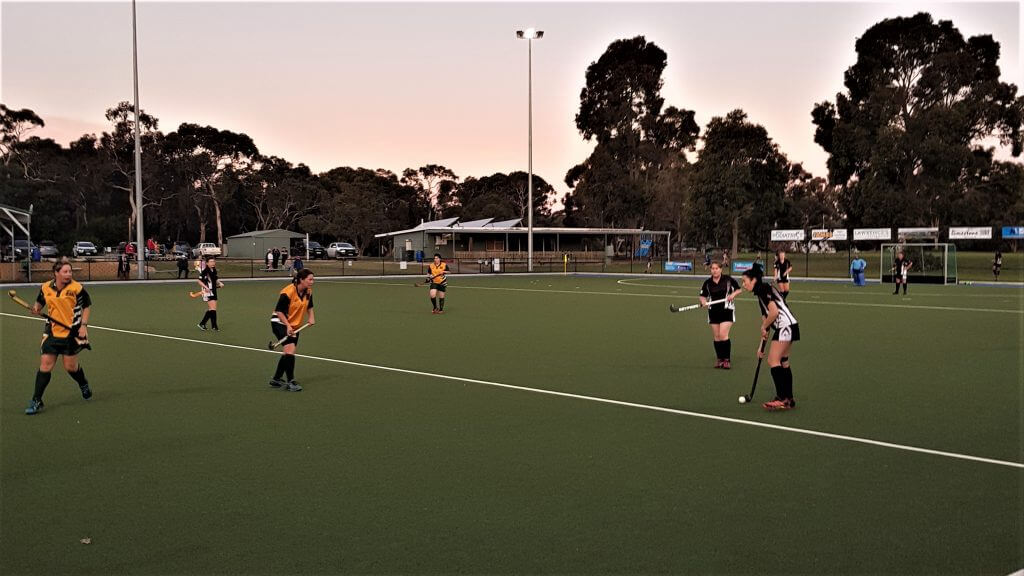 Other results:
Tatiara 8 def Kingston/Lucindale 0 – Goal scorers: Amy Hunt 4 (T), Taya Woodall 2 (T), Indi Woodall (T), Abbey Martin (T)
Dartmoor vs Greenbottles – Men
In a topsy turvy contest between Greenbottles and Dartmoor men, neither team managed to come out on top with the final result being 2-2.
The first quarter began with a quick push from Darts which saw Will Bayley miss a shot at goal. What continued was an attack and many shots from the Greens team that saw them score at the end of the quarter through Scott Copping.
The second quarter was an arm wrestle that saw many shots but no goals. Following the break Greens continued their push and found many opportunities to score through penalty corners but were unable to convert. However, Dartmoor managed an equaliser with a pass from Grant managing to find John in the circle, resulting in a clean shot and goal. Three quarter time 1-1.
The arm wrestle continued in the 4th with Darts managing to convert a short corner mid term. With both teams tiring near the end of the game Greenbottles also managed a clear pass into the circle to Trent Waters who deflected expertly over the goalie. A big thanks to the fill ins that helped top up the teams on either side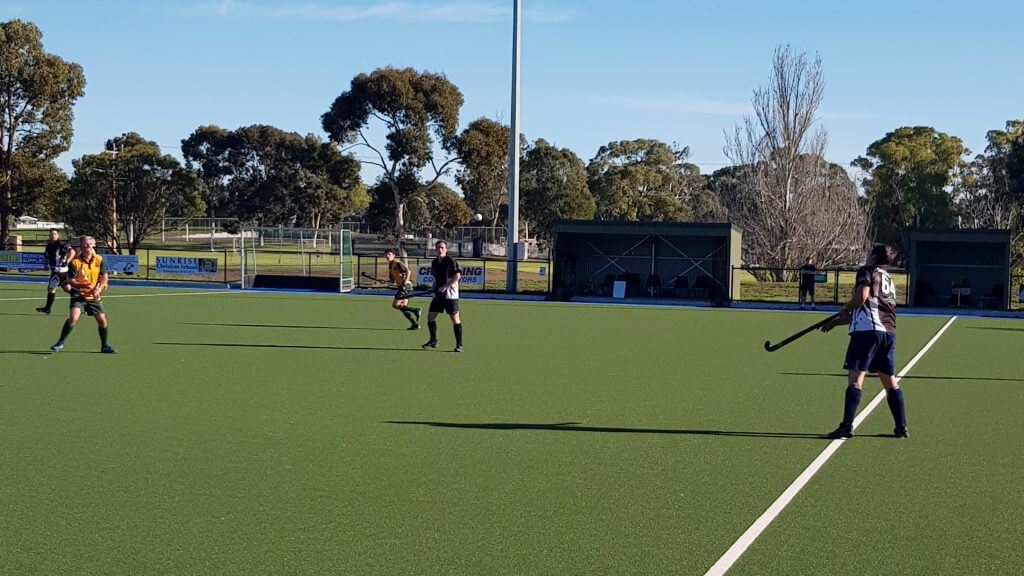 Other results:
Tatiara 5 def Kingston/Lucindale 0 – Goal scorers: Danny Verrall 2 (T), James Verco (T), Reilly Sanders (T), Nathaniel Modra (T)