Round 6 – Season 2021
A very fresh morning for hockey with many new faces.
Kingston/Lucindale vs Redlegs – Under 9
Kingston/Lucindale's little U/9's took on Redlegs in what was a very fresh morning for hockey.
With both teams having very common surnames playing in the names of Clothier and Freeman for Kingston/Lucindale and Gale and Harris for Redlegs you know it's going to be a great game.
Kingston/Lucindale were more dominant on the day but the little Reds kids did not give up. Everyone was showing great sportsmanship and passing the ball around to their team mates. It's so great to see so many new faces out having a go for both teams and enjoying themselves.
Kingston/Lucindale v Redlegs – Under 13
In chilly conditions Redlegs and Kingston/Lucindale under 13s faced off against each other. Kingston/Lucindale came out strong with a lot of the play, keeping the pressure on the Reds defenders. Ava Snodgrass had some good hits of the ball into the circle. Chris Hille was denied by the Reds goalie Chloe, but when a short corner was won by Kingston/Lucindale it resulted in a cracking goal by him.
Amy Ewer, Mason Young and Thomas Johns did some great tackles for Kingston/Lucindale, Amber trapped the ball well on the wing for them also. Redlegs had several good runs up the field with Hunter Adams, Grace and Seth Gale playing a part in that. Joel Anderson was a skilful player for the young Redlegs team.
From a another short corner a beautiful pass from Teagan Hocking to Corrie Taylor resulted in another Kingston/Lucindale goal. Coach Pete must have given an inspiring talk to his Redlegs team at half time as they came out rejuvenated and had many short corners and much more of the play.
Sarah Johns, in goal for the first ever time, did a sterling effort for Kingston/Lucindale, helped by Cody Hill in defence but late in the second half young Nate Harris saw an opportunity and scored his first ever hockey goal for Redlegs. The game ended 2-1 to Kingston/Lucindale.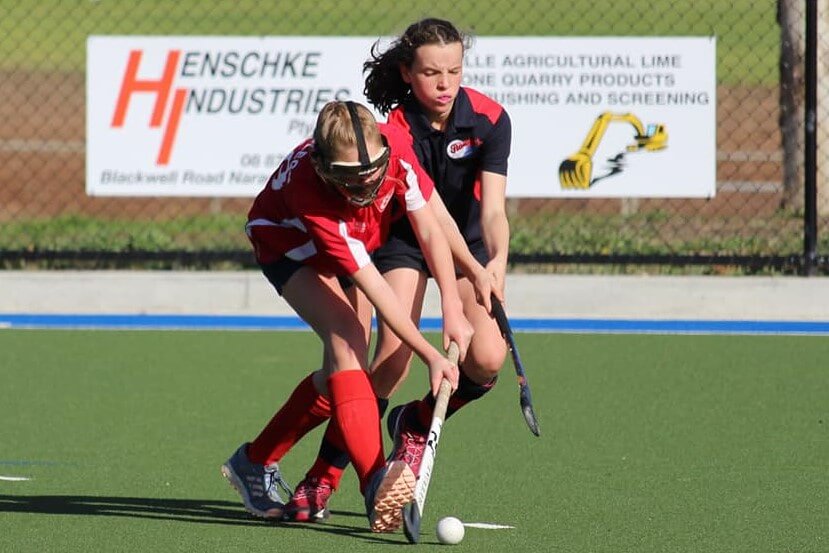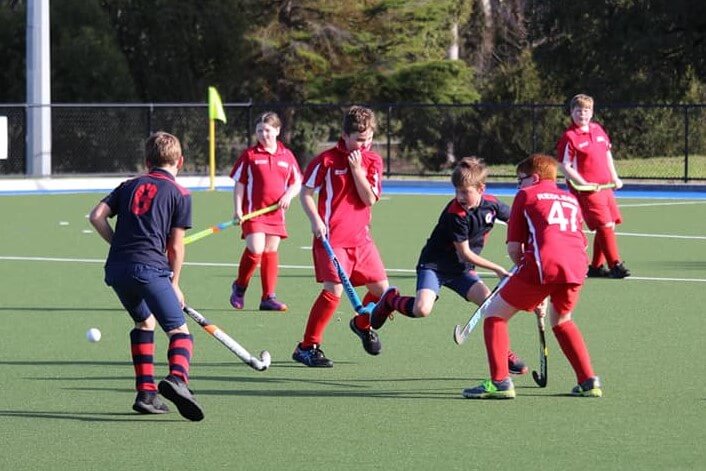 Other results: Greenbottles (1) 5 def Dartmoor 0 – Goal scorers: Jack Justin 3 (G1), Toby Drew (G1), Lucy Yates (G1)
Kingston/Lucindale vs Redlegs – Under 16
The game started off with a strong attack by Kingston/Lucindale that resulted in an early goal. Redlegs were able to hold up almost to the end of the first half until a last second run by Connor resulted in a 2-0 lead going into the second half.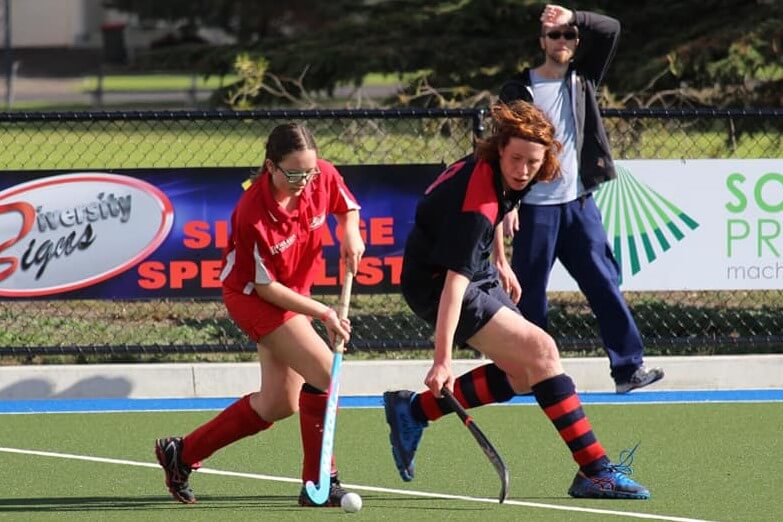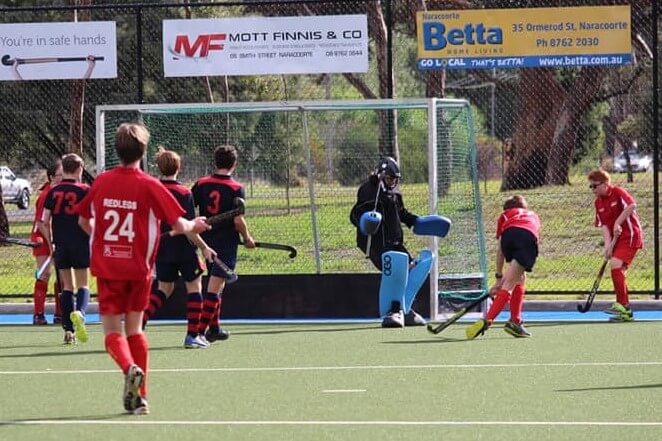 Redlegs started with the ball in the second half, they had a couple of attacks but they weren't able to convert. A quick break from Kingston/Lucindale with some quick passes allowed the forwards to put another one in, making it 3-0.
The rest of the half was a lot of back and forth between both sides but Redlegs weren't able to keep Kingston/Lucindale out of the circle making the final result 4-0.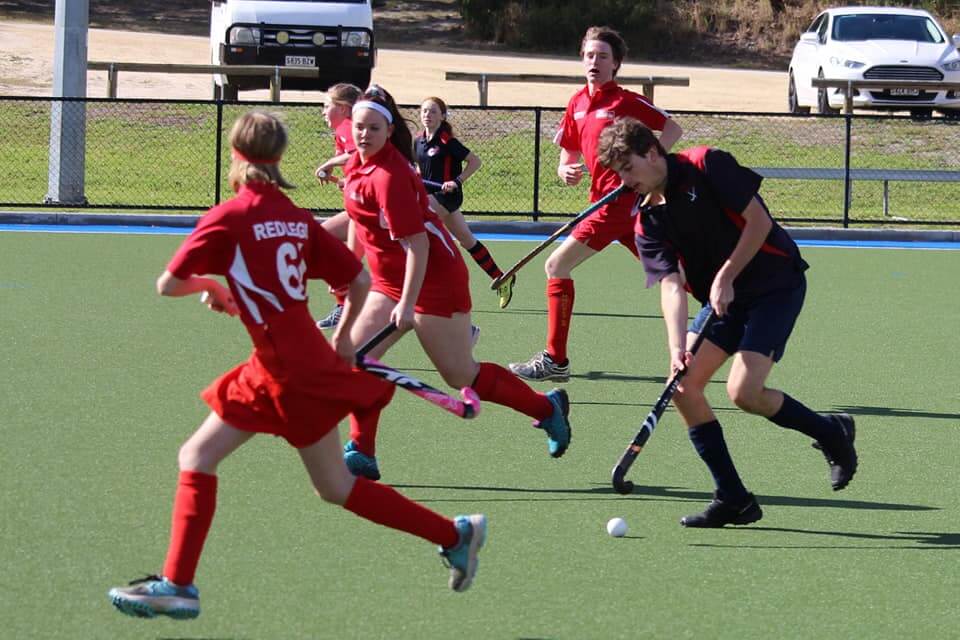 Other results:
Greenbottles 4 def Dartmoor 0 – Goal scorers: Henry Boord (G), Hannah Yates (G), Tillie Derrington 2 (G)
Kingston/Lucindale vs Redlegs – Women
Kingston/Lucindale Rangers, playing with only 10 on the field, came out hard in the first quarter. Intense attack was met with strong team defence and excellent keeping from Redlegs which resulted in Rangers being unable to convert.
Redlegs built momentum and worked hard with Amelie Nancarrow copping the brunt of some rough tackles and high balls. Excellent passing by Redlegs through the mid field gave Kelly Gale and Jorja Doecke opportunity to score a goal each in the first half resulting in the score being 2-0 Redlegs way at half time.
Rangers came back from the half time break keen and intent on changing the score. With strong direction from Jacqui Wagner in the back line and excellent controlled passing by all, Brooke Green was able to convert for Rangers in the third quarter. This gave Rangers the momentum and team confidence which created an opportunity for Brooke to score again.
With the score 2 all, Redlegs were not backing down and there were some intense break away runs which had the crowd on their feet. In the last quarter with 5 minutes to go, Rangers gained control of the ball and worked it up the centre of the field for Tamsyn Butler to score the winning goal from a excellent deflection off the post. Excellent game by all with Rangers winning 3-2.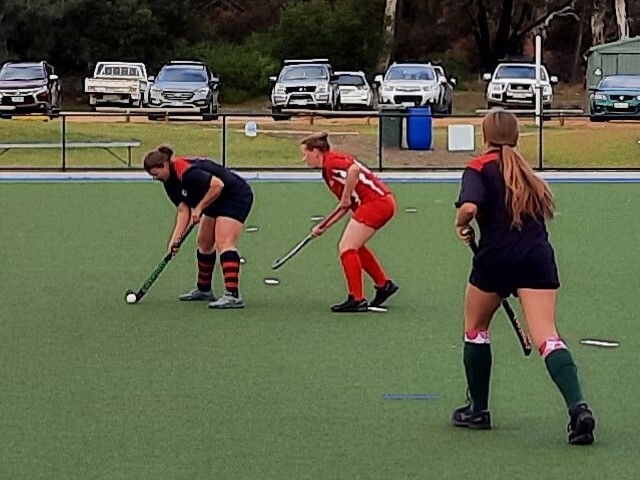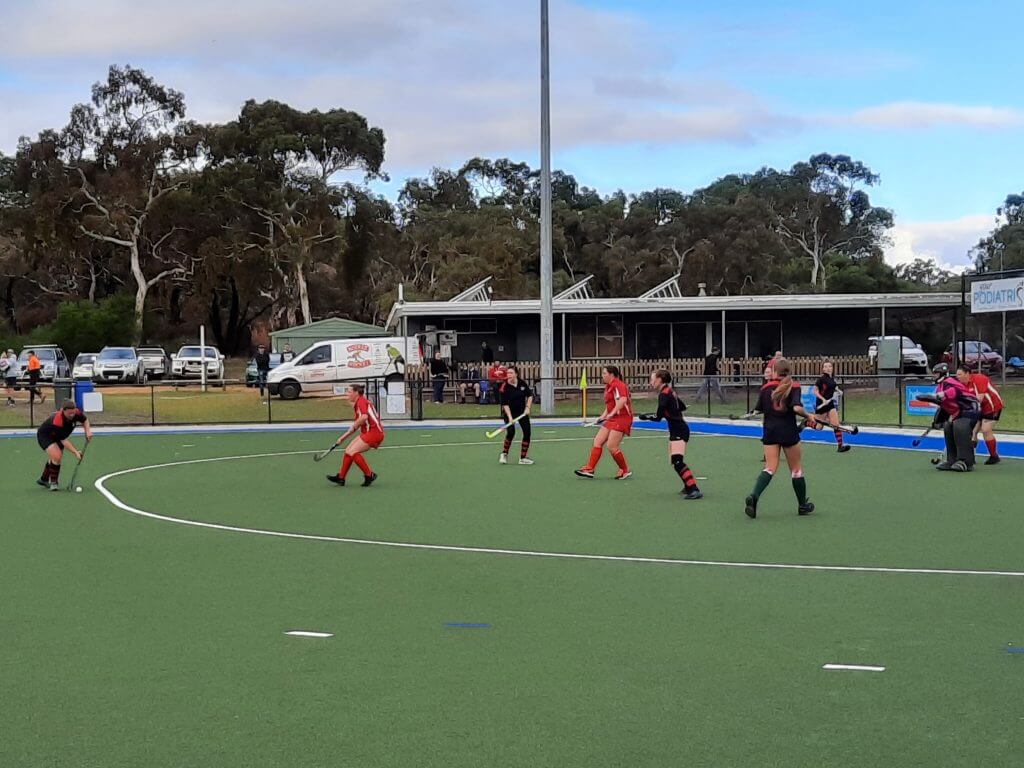 Other results:
Tatiara 4 def Dartmoor 0 – Goal scorers: Amy Hunt 2 (T), Abbey Martin 2 (T)
Kingston/Lucindale vs Redlegs – Men
The game between Redlegs and Kingston/Lucindale men is usually a very friendly game and this was no exception. With Redlegs only having 10 and Kingston/Lucindale a full card, Derek Butler and Ben Crosby put up their hands to go over and help Redlegs out.
The game was very defensive and both teams had many shots on goal but neither could convert. Kingston/Lucindale's new young goalie Kayden Schneider is improving every week and did some great saves when Redlegs came into attack.
Brodie Kirkland who has stepped out of the goalie position has provided some great speed up on the forward line for Kingston/Lucindale and brought the ball into attack on several occasions but the always reliable defender in Troy Harris stopped the Kingston/Lucindale flow numerous times.
Umpires Kelly and Anne want to thank both teams on what was a very enjoyable game to umpire.
Other results:
Tatiara 4 def Dartmoor 1 – Goal scorers: Danny Verrall 3 (T), James Verco (T), Michael Justin (D)