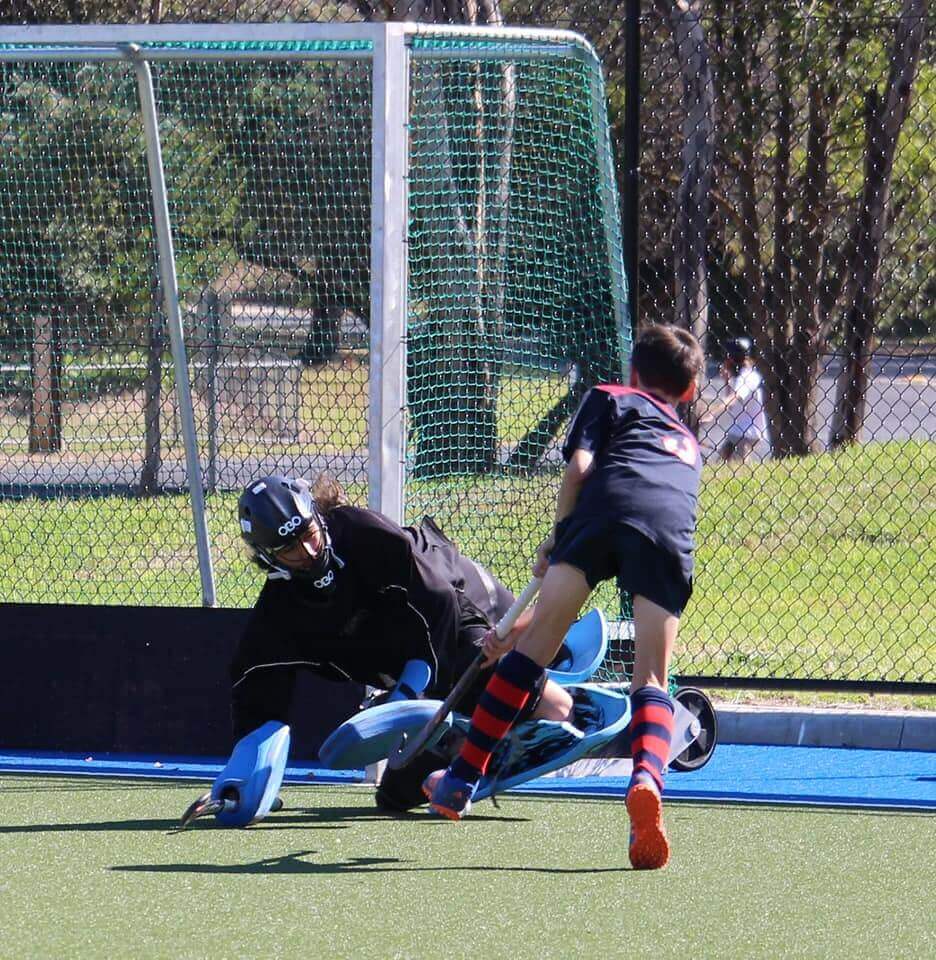 Round 3 – Season 2022
Great weather and a good turn out after two weeks off and lots of Easter eggs.
Under 9 – mixed matches
Great weather and a good turn out for the U9's after two weeks off and lots of Easter eggs.
The Redlegs and Kingston/Lucindale game started at a fast pace with Redlegs pushing up and scoring some fast goals in the first half. The second half was just as fast paced with some great passing and tackles from both teams. Well done to Kingston/Lucindale and Redlegss on a great game.
The Greenbottles and Dartmoor game was enthusiastic and saw the play evenly played across the field with lots of running, dribbling the ball and some great passes. Goals were scored by both teams with smiles all round. A big thanks to Greenbottles for subbing some players.
Redlegs vs Kingston/Lucindale – Under 13
Spectators were in for a real treat when Redlegs and Kingston/Lucindale took to the field for Under 13's.
The game started really evenly and even though Kingston/Lucindale managed to spend a good portion of the first half in there forward half, the Redlegs defenders proved to be a tough wall to get through.
Eventually Kingston/Lucindale managed to find a way through and put a couple of goals away before the half time whistle blew.
The second half proved to be just as exciting, as Redlegs managed to get a few quick runs forward but were unable to find the back of the goals. Their solid defensive game managed to keep Kingston/Lucindale limited to only 1 more goal in the second half to finish out the game with a 3-0 win to the Rangers.
Well done to all the players as the effort from everyone was fantastic.
Other results:
Dartmoor 1 drew Greenbottles 1 – Goal scorers: Cooper Rees (D), Jada Copping (G)
Click here to see Under 13 Ladder
Redlegs vs Kingston/Lucindale – Under 16
Under sunny conditions, Redlegs came out undermanned, and they appreciated Kingston/Lucindale's generosity in lending them their primary goal keeper Kaiden and field player Teagan.
It was a very competitive game with the ending score being 2-0, both goals scored by Chris Hille.
The first half was mainly played down Kingston/Lucindale's end with some really good saves and defence by Kaiden and the Redlegs defenders but eventually Chris scored.
Kingston/Lucindale came out hard in the second half with a quick goal by Chris Hille, leaving the end result as 2-0.
Thanks to Carol Hille for the extra photographs
Other results:
Greenbottles 4 def Dartmoor 1 – Goal scorers: Tillie Derrington 3 (G), Will Ellis (G), Lochie Dolphin (D)
Click here to see Under 16 Ladder
Redlegs vs Kingston/Lucindale – Women
Play started evenly, with both teams creating some great plays and keeping both midfields and defences busy. Redlegs' Kelly Gale finally was able to break through with a clean shot to take the lead into the first break 1-0.
In the second quarter, Redlegs pressed forward, only to be denied by Kingston/Lucindale, until Jorja Doecke broke through off a penalty corner.
After the halftime break, Kingston/Lucindale came out with gust, making many plays into their forward line, only to be stopped short by the solid Redlegs defence. Redlegs then turned the tables, making some great short passing presses into their attack, but just couldn't break through.
The last quarter saw tiring legs and back and forth midfield play, with the final whistle signalling a 2-0 win to Redlegs. A massive thanks to the Dartmoor bye players for helping out Redlegs with a few players.
Other results:
Tatiara 4 def Greenbottles 0 – Goal scorers: Taya Woodall 2 (T), Querida Pearse (T), Sigourney Williams (T)
Click here to see Women's Ladder
Redlegs vs Kingston/Lucindale – Men
The men's game between Kingston/Lucindale and Redlegs was a good spirited contest between two willing sides.
Despite Kingston/Lucindale dominating attacking opportunities, Redlegs created chances of their own.
The Butlers were intimidating the Redlegs goalie with every opportunity.
The younger Redlegs players were creating scoring opportunities with good team work.
The final score of 4-2 in favour of Kingston/Lucindale was a fitting result, and indicative of a free flowing open game.
Other results:
Tatiara 1 drew Greenbottles 1 – Goal scorers: Danny Verrall (T), Will Ellis (G)
Click here to see Men's Ladder
---
Friday, 29th April
6.45pm – Women – Kingston/Lucindale vs Tatiara
8.00pm – Men – Kingston/Lucindale vs Tatiara
Saturday, 30th April
8.45am – Under 9 – Dartmoor vs Redlegs
8.45am – Under 9 – Greenbottles vs Kingston/Lucindale
9.30am – Under 13 – Dartmoor vs Redlegs
10.45am – Under 13 – Greenbottles vs Kingston/Lucindale
12.00pm – Under 16 – Dartmoor vs Redlegs
1.15pm – Under 16 – Greenbottles vs Kingston/Lucindale
2.30pm – Women – Dartmoor vs Redlegs
4.00pm – Men – Dartmoor vs Redlegs
BYE – Greenbottles
Club duty – Redlegs
Write-up – Tatiara
---