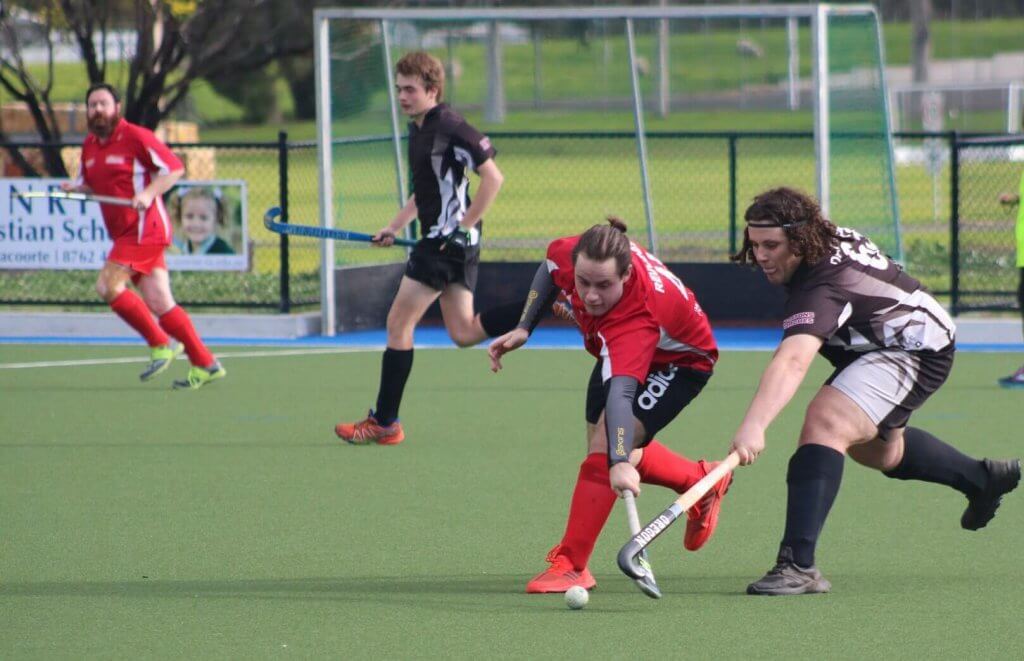 Round 14 – Season 2021
Following a two week lockdown break, hockey was back in Naracoorte.
Dartmoor vs Greenbottles (2) – Under 13
After a big break due to COVID lockdowns both Greenbottles and Dartmoor were looking forward to getting back into playing hockey.
Dartmoor started off very quickly and caught Greenbottles off-guard landing a very early goal off Eddie Dolphin. Greenbottles then settled and their defence was able to handle any attack that Dartmoor threw at them.
With persistence Dartmoor got another goal off a beautiful shot from Eddie to Jacob who was standing in the goals waiting to pop the ball in.
The game continued to be a very tight game with Alice Fry making some great breaks and passes which kept the Dartmoor defenders busy.
Greenbottles' breakthrough came when Toby Board was able to get the ball past the Dartmoor goalie to score their first goal.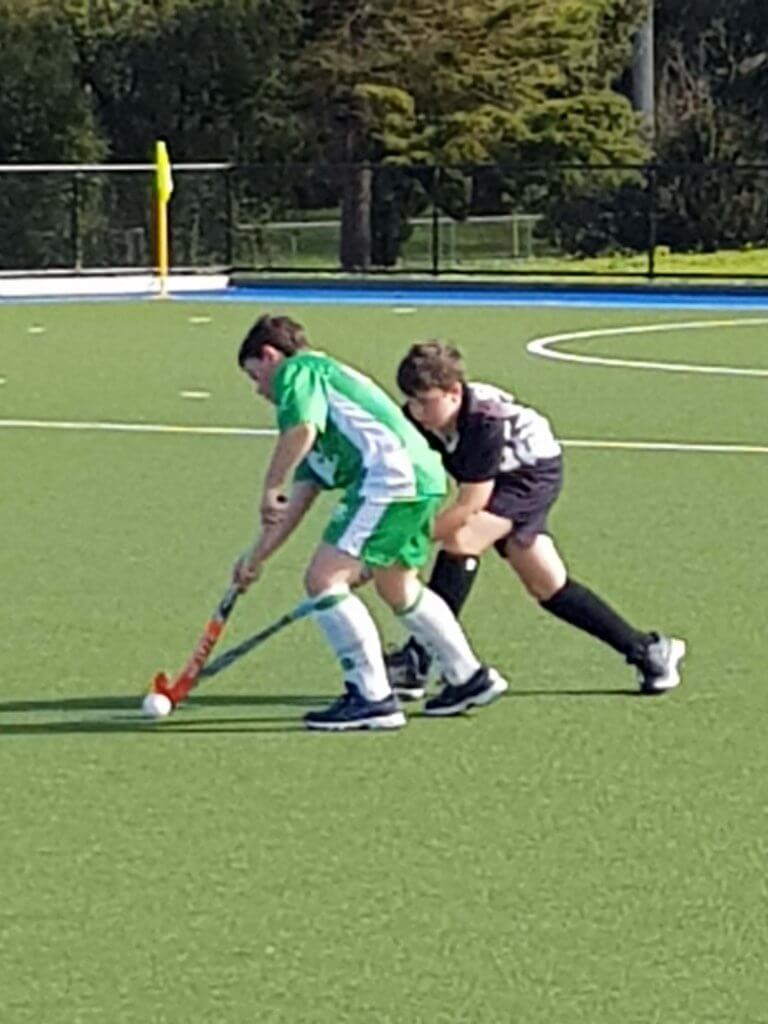 Dartmoor came out from the break with determination and their attack stepped up putting the Greenbottle defenders on the back foot. Jacob Lewis proved too good and scored two more goals and Lochie Dolphin used some great skill to also get a goal.
Both teams played well.
Other results: Greenbottles (1) 7 def Redlegs 0 – Goal scorers: Riley Justin 2 (G2), Toby Drew 2 (G2), Lucy Yates 2 (G2), Jack Justin (G2)
Dartmoor vs Redlegs – Under 16
Due to Victoria being in lock down Redlegs were down a few players. After a quick shuffle around Riley Justin put on red shirt to make up numbers for Redlegs.
The game started very fast, both teams making use of short passes to get around the defence. But each time both Redlegs' and Dartmoor's fullbacks were able to stop the ball before getting to their goalie.
It looked liked we were going to see a scoreless first half until Alivia Lewis got her stick on the ball off a short corner and snuck it past the Redlegs goalie.
Dartmoor forwards started to settle into the game and attacked the Redlegs defence with gusto, however Redlegs held strong and didn't let them through.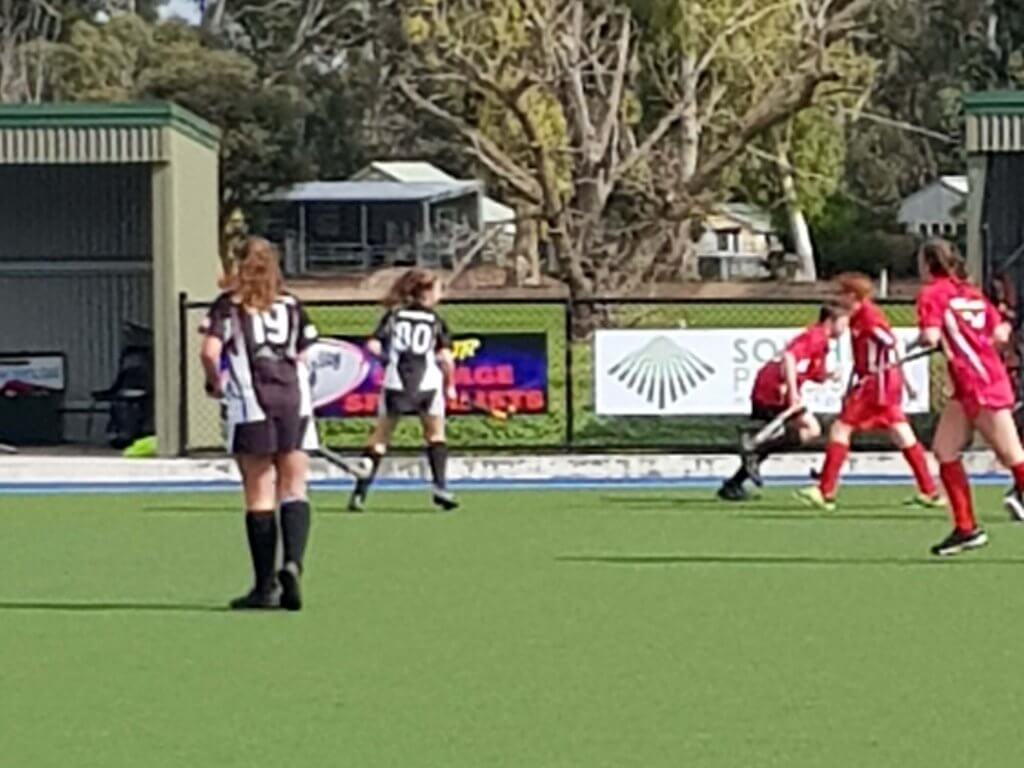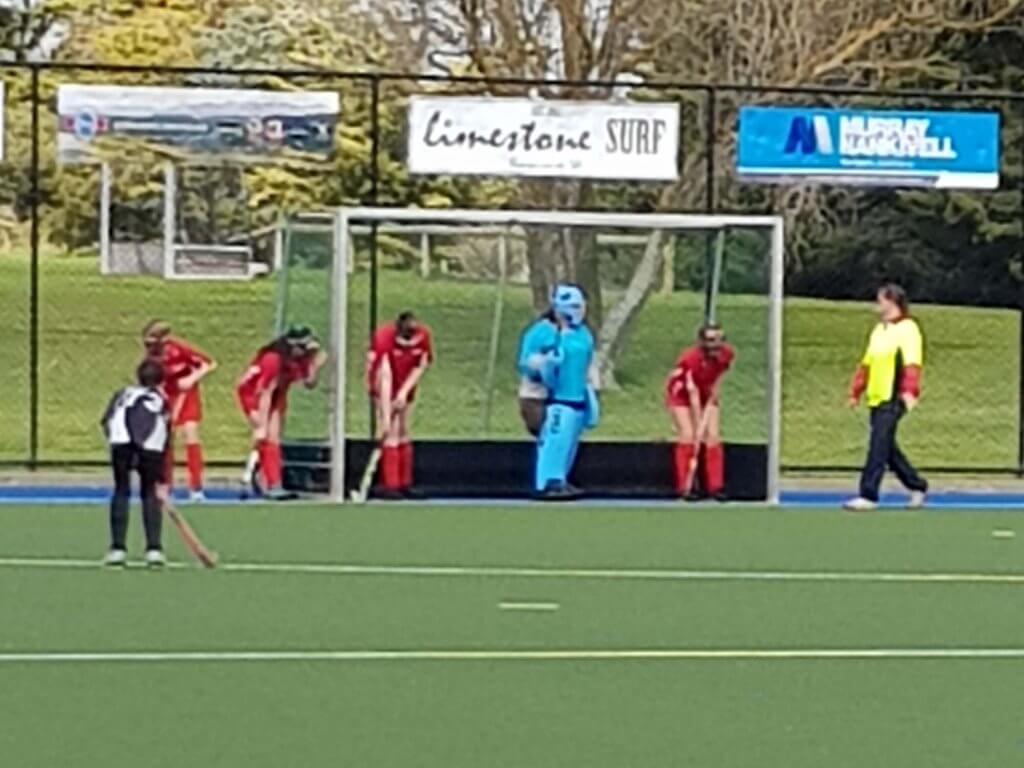 The second half of the game saw Lochie Dolphin get a goal which put Dartmoor in front by two.
Riley Justin showed great control of the ball for Redlegs and earned a penalty corner and then followed it up with a 'Bend it like Beckham' shot getting the ball past the Dartmoor goalie.
Dartmoor held on to get their first win for the season.
Other results:
Kingston/Lucindale 1 def Greenbottles 0 – Goal scorers: Connor Butler (KL)
Dartmoor vs Redlegs – Women
The stakes were high, and a pre-game bet of "a goal or a mullet" ensured Tash Moore scored early for Dartmoor. Redlegs responded picking up the pace keeping the Dartmoor defence on their toes.
The second goal on the scoreboard for Dartmoor saw Jen Ellis convert a short corner. Redlegs defence was tough and a hard push from their forward line was opportunity enough for Kelly Gale to whop the ball into the backboard.
Ange Mclean found the corner for an efficient goal. Both teams had lots of shots on goal, with multiple short corners for Redlegs.
Lochie Dolphin closed out the game with an Olympic style tomahawk goal.
Both teams played in the spirit of the game and showed great sportsmanship and comradery. It was a great game to welcome back post lockdown hockey.
Other results:
Tatiara 3 def Greenbottles 0 – Goal scorers: Abbey Martin (T), Holly Pietsch (T), Amy Hunt (T)
Dartmoor vs Redlegs – Men
Saturday's game between Redlegs and Dartmoor saw some sun in the afternoon, making players feel as though they were playing in the Tokyo heat given they had also missed some weeks due to lock downs.
In the welcome return to sport it was Darts who triumphed over Reds 3-0.
The game started with some early pressure from Reds resulting in many shots but none converting. Over the first half both teams continued to have opportunities only for the defence to shut them down until Jack Thomson (Darts) managed to score twice just before half time.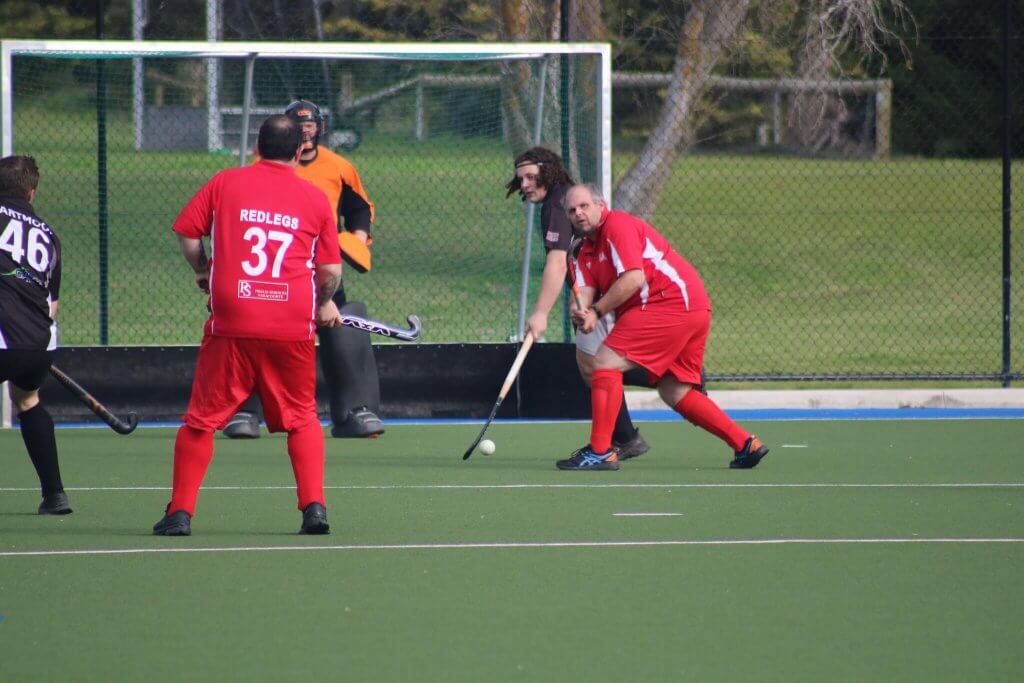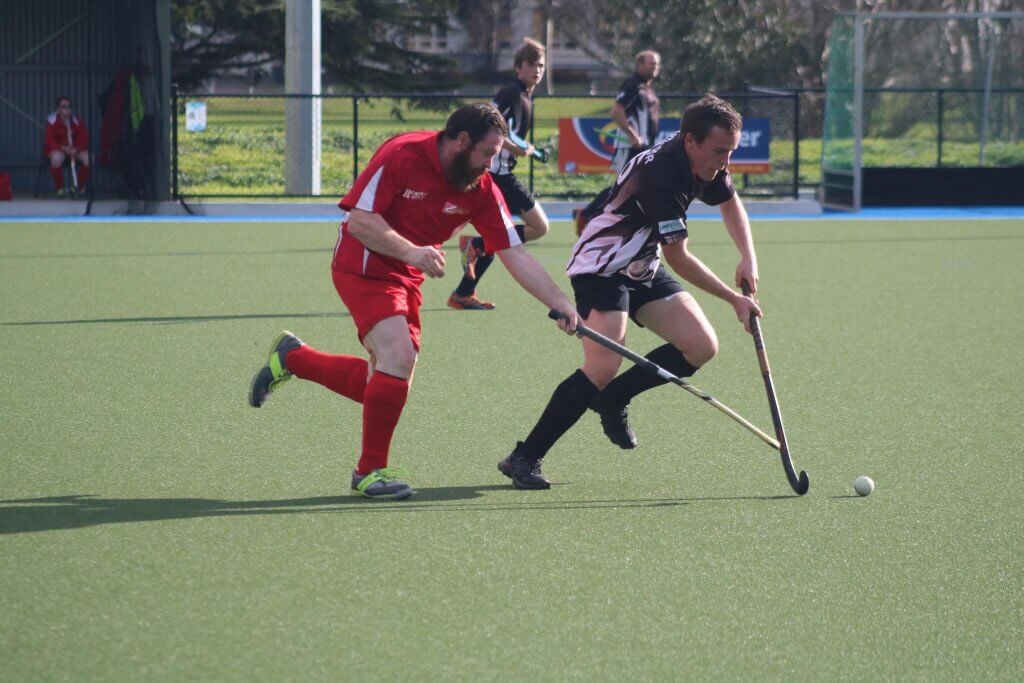 The 3rd quarter was a tight contest that saw another goal to Darts through Hamish McLachlan and followed to the 4th when Reds began to tire and Darts managed the first short corner of the game. Alex Coon followed with a goal soon after which stood till the final whistle.
In summary it was a more even match than the scoreboard suggested and Reds battled to the end. Many thanks to the fill-ins Ben Goodridge, Connor and Derek Butler that supported both teams.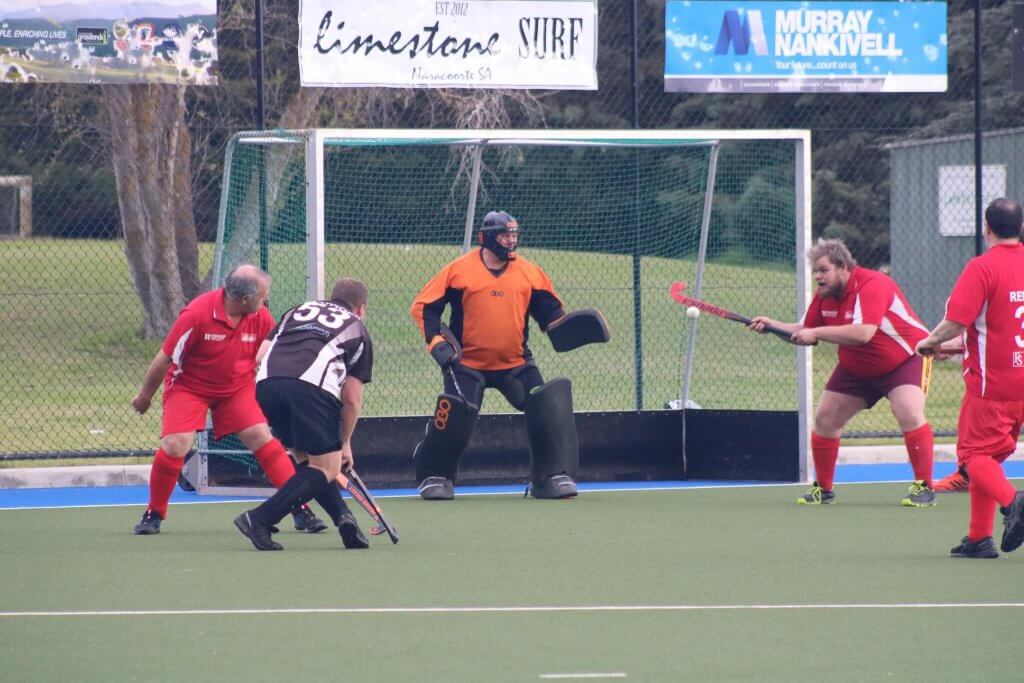 Other results:
Tatiara 2 def Greenbottles 1 – Goal scorers: Harry Schwarz (T), Danny Verrall (T), Henry Boord (G)