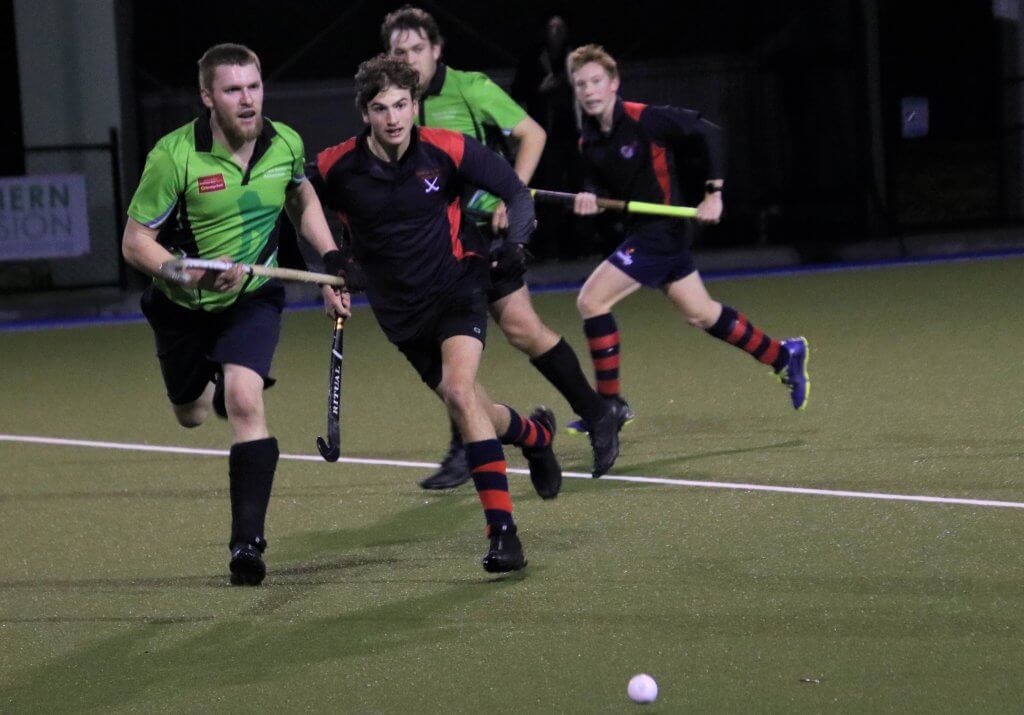 Round 12 – Season 2021
With Tatiara missing several key players, the game was going to be interesting.
Tatiara vs Kingston/Lucindale – Women
With Tatiara missing several key players, this game was going to be interesting.
Kingston/Lucindale had a strong first quarter, Nicola Turner scoring the first goal, and Tatiara couldn't help but wonder whether this might be our first loss in two seasons.
Second quarter Tatiara found their groove and penetrated through Kingston/Lucindale's strong central hold, with Taya Woodall scoring the next deflection goal on a quick break. Much of the play was focused in the centre with Kingston/Lucindale centre forward Brooke Green sparing no energy to intercept and carry the ball forwards.
In the final quarter Kingston/Lucindale's attack came out in force, jumping on a fumbled Tatiara centre pass to win a short corner in under a minute. Although the quarter was heavy on short corners as both teams scrambled to get a goal advantage, ultimately both defences held up until the final whistle.
A draw, and an exciting game for all.
Other results:
Greenbottles 2 def Dartmoor 1 – Goal scorers: Rhona McDonald 2 (G), Jen Ellis (D)
Tatiara vs Redlegs – Men
Kingston/Lucindale vs Tatiara proved to be a nail biting game. Teams were very evenly matched, with great skill level and fitness – a fast game that was great to watch.
Ex-Tatiara player Derek Butler shot the first goal for the night for Kingston/Lucindale mid way through the 1st quarter. His team had beautiful set up and play from one end of the field to the other. Derek's goal was text book, straight over Tatiara goalies head for a high goal. Isaac Hocking played well, with good passes out of defence. Nice team work between Isaac and Connor Butler, who rose to the occasion and played well all game.
Second quarter continued some solid hockey, with beautiful set ups and missed opportunities for Tatiara. Kingston/Lucindale had a short corner, but Tatiara's defence came out strong and averted another goal.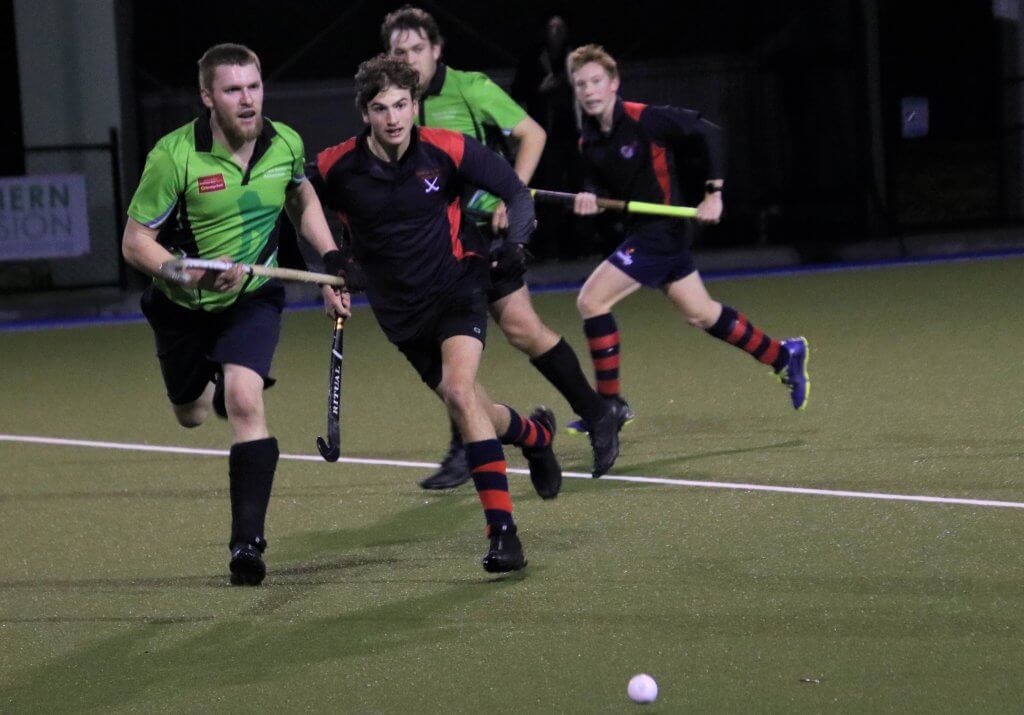 Steady play continued but neither team could convert. Jake Anderson returned to Tatiara and made his presence felt. James Verco came from behind to pick off the ball from the Kingston/Lucindale attacker. Half time score was Kingston/Lucindale 1 – Tatiara -1.
A serious talking to by Coach Danny Verrall at half time, and the Tatiara team returned with renewed focus. Inner for K/L Ben Goodridge had control of the ball and many good saves. Nathan Pietsch – always strong and consistent in the defense did not disappoint, with James Verco intercepting well, picking balls off Kingston/Lucindale players with skill. Tatiara were moving the ball quickly with direct passes and intercepts.
It started raining and the temperature dropped even more. Royce Bennett, with a tap, tap, tap got the second goal for K/ L. Brothers Connor and Jonah Williams worked well together, instinctively knowing where the other was for some skilful play. Toward the end of the 3rd quarter Jonah Williams executed a quick goal, and Tatiara spectators could heave a sigh of relief.
4th Quarter started and saw 4 shorts for Tatiara. Kingston/Lucindale goalie Brodie Kirkland needs special mention for a fantastic game all night. Kingston/Lucindale stayed on the attack from one of these shorts and quickly moved the ball straight down the field with great teamwork for Isaac Hocking to pop their 3rd goal.
Jonah finally got a goal for Tatiara from the 3rd short, to creep a little closer.
With not much time on the clock Tatiara were in full attack mode and the play was intense and had spectators on the edge of their seats. The Tatiara ball deflected off the top bar, then there was another chance at goal that just missed.
Well done to K/L on a great competition. Tatiara will look forward to the return of regular players out with injury or illness – Hamish Verco, Dylan Jenkins, Rowan Longbottom, Will Krop and Harry Schwarz. No hockey next week, then one round of 3 games, then onto finals. Exciting times ahead.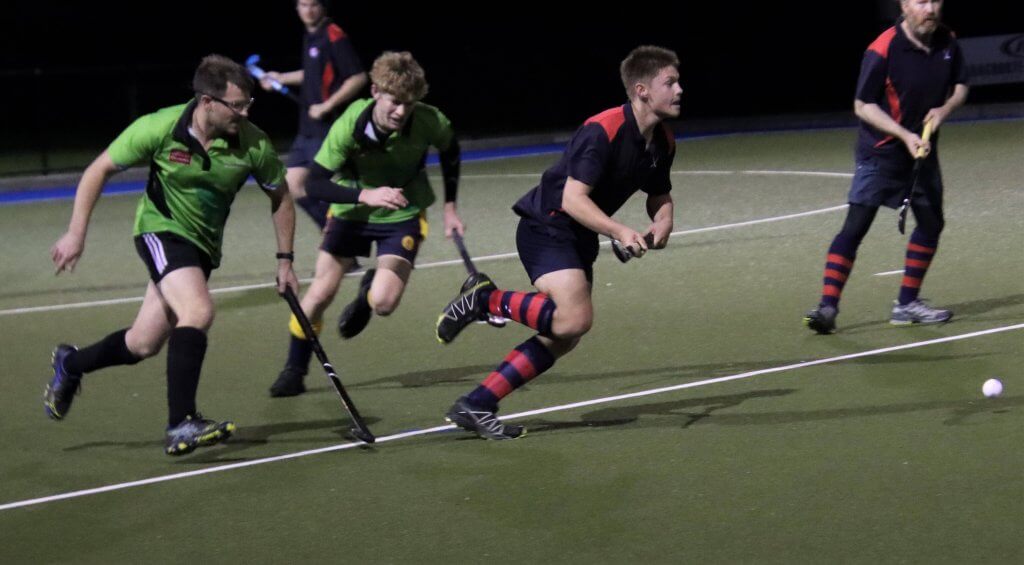 Other results:
Greenbottles 7 def Dartmoor 0 – Goal scorers: Gavin Boord 2 (G), Cameron Taylor 2 (G), Henry Boord (G), Michael Justin (G), Alexander Waters (G)